On your table: Greece, Italy, and Israel.
From the Red Sea - plenty of fish that swam only this morning treated with a loving hand and served in any style you want.

Chef Shlomi Peretz and the Varkada team invite you to one of the remarkable restaurants in Eilat.

Enjoy a grilled sea bream with roasted cauliflower in Italian olive oil. Sea bass alongside mushroom risotto, Or the king of fish - the locus, with soft and delightful puree. From the boot-shaped peninsula - traditional hand-made pastries, Sicilian pizzas, artisan pasta, or delicate polenta in truffle oil along fascinating appetizers, fresh salads, sea fish ceviche, and salmon carpaccio.

What is Varkada?
A word embodies a whole world within it: dock workers unloading goods, a salty smell, fresh fish from the net.
The rich menu embraces worlds near and far from the shores of Italy and the culinary centers of Sicily, the flavors of Greece, and a local, regional interpretation of an abundance of popular dishes.

Varkada is located in the PLAY Eilat hotel, kosher under the supervision of the Rabbinate, and closed on Saturdays and holidays.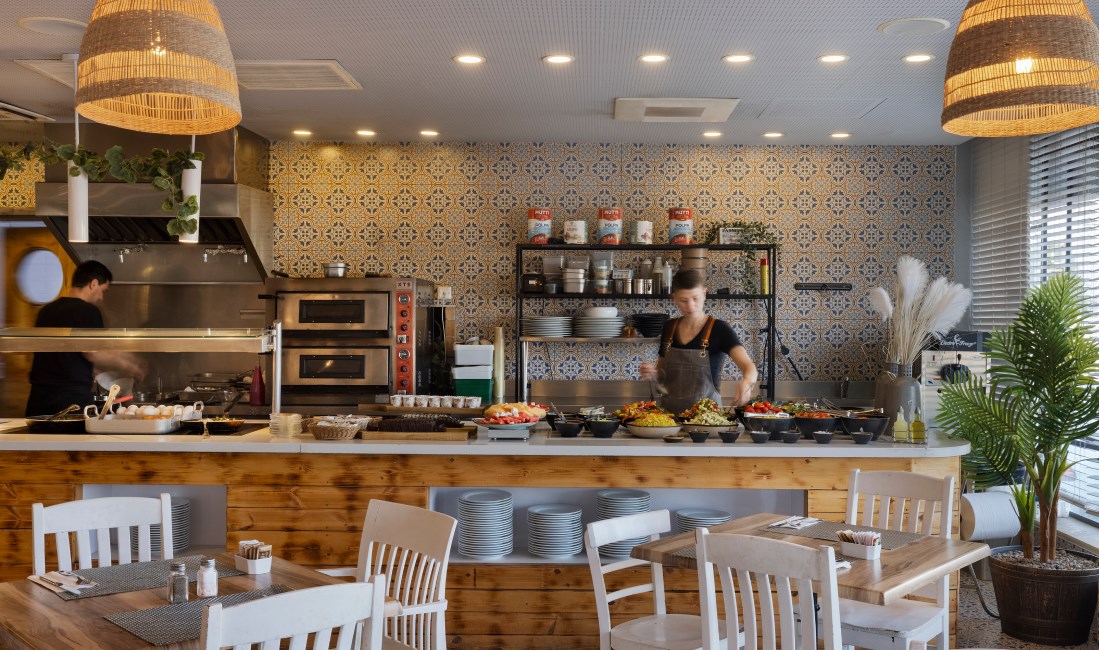 It's not Greece. Not even Italy.
Our place is pure Israel: real and authentic.
With its culinary influences from near and far, the abundance of the fields, and fresh produce from the sea.
Here you will meet Mediterranean flavors created by the land, air, and sea; our own hands and heart, and it's all here, now, and ours.
Varkada is a song of praise to the Mediterranean Sea, our region, our culture, and our distant neighbors.

To the winds and waves common to all.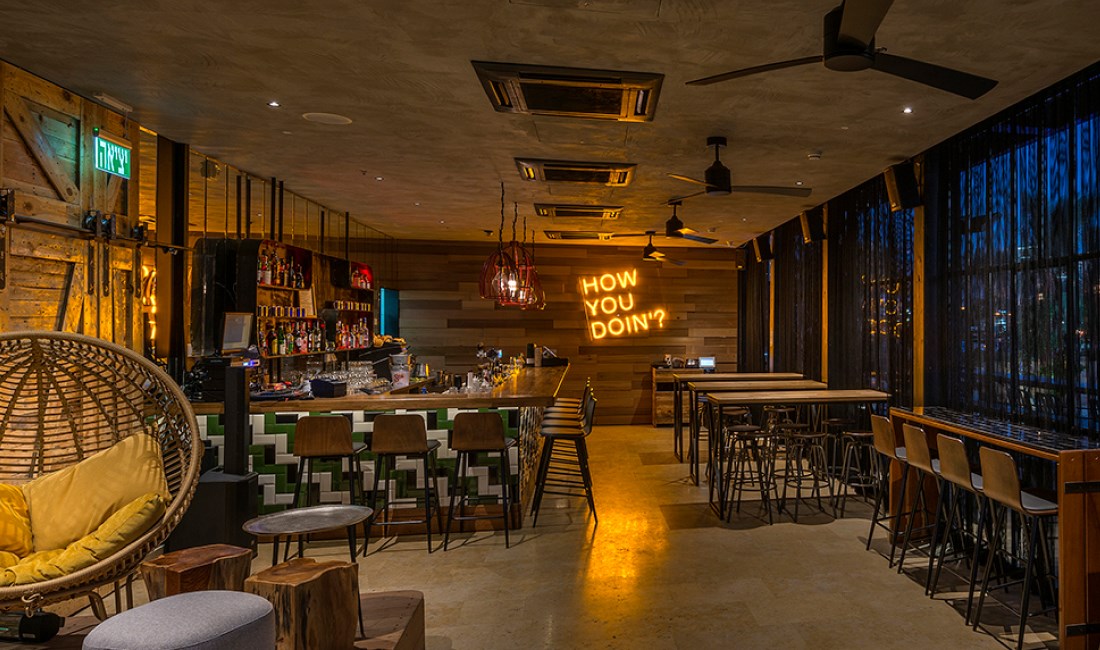 SOLO - PLAY Eilat hotel bar
The SOLO bar serves a diverse selection of drinks from Israel and the world throughout the evening and night, classic cocktails, and creative alcoholic beverages.
The bar is open to hotel guests and outside guests, as well as for business and private events. Enjoy good music, a relaxed atmosphere, a great menu, and an absolute sense of freedom.