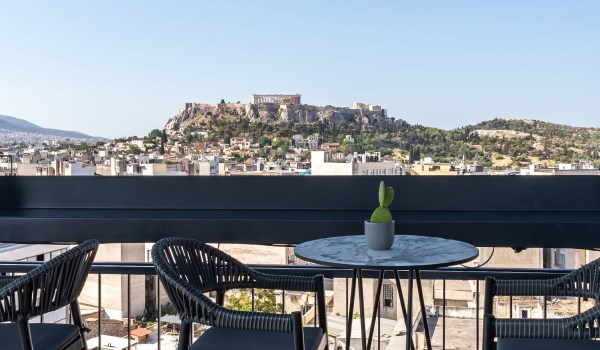 The Rooftop
Night owl or early bird? No matter who you are, you want to attend our rooftop!

At the highest point in the PLAY Theatrou hotel, we placed the Rooftop: A rest stop for travelers, a docking station for digital nomads, and a breathing space for everyone else.
When the sun sets, when the moon rises, it's just the time to come; take a deep breath and let the views of the Acropolis seep in.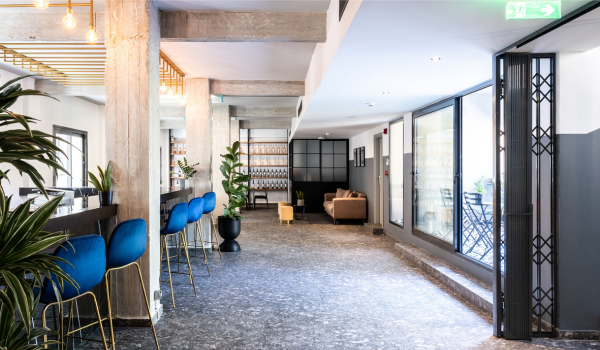 The Lobby
Athens can be overwhelming, we know. With an unimaginable wealth of restaurants, sites, bars, shops, and concerts, life can be tricky! So that you can rest between events, take a break in the Lobby. Sit down for a relaxed conversation and get tips from our team; They can be a valuable resource for secret places only locals get to know. Do you have to show that you work? Comfortable workspaces are available.
Open between the hours: 16:00 - 23:00. You are welcome.