Athens - Here we come
!
Athens is one of the oldest capital cities in the world. It has a countless wealth of culture, history, art, and heritage and a stylish, trendy, young atmosphere
.
Endless bars, cafes, restaurants, taverns, ouzo shops, and delicatessens make Athens an absolute mecca for foodies
.
These are joined by a particularly boisterous nightlife, a lively music scene, fascinating sites, and long white beaches
.
Athens has become one of the most prominent places in Europe for street art and graffiti and is considered a magnet for the young and the young at heart, who enjoy centuries-old artistic landmarks alongside groundbreaking and frontier local art
.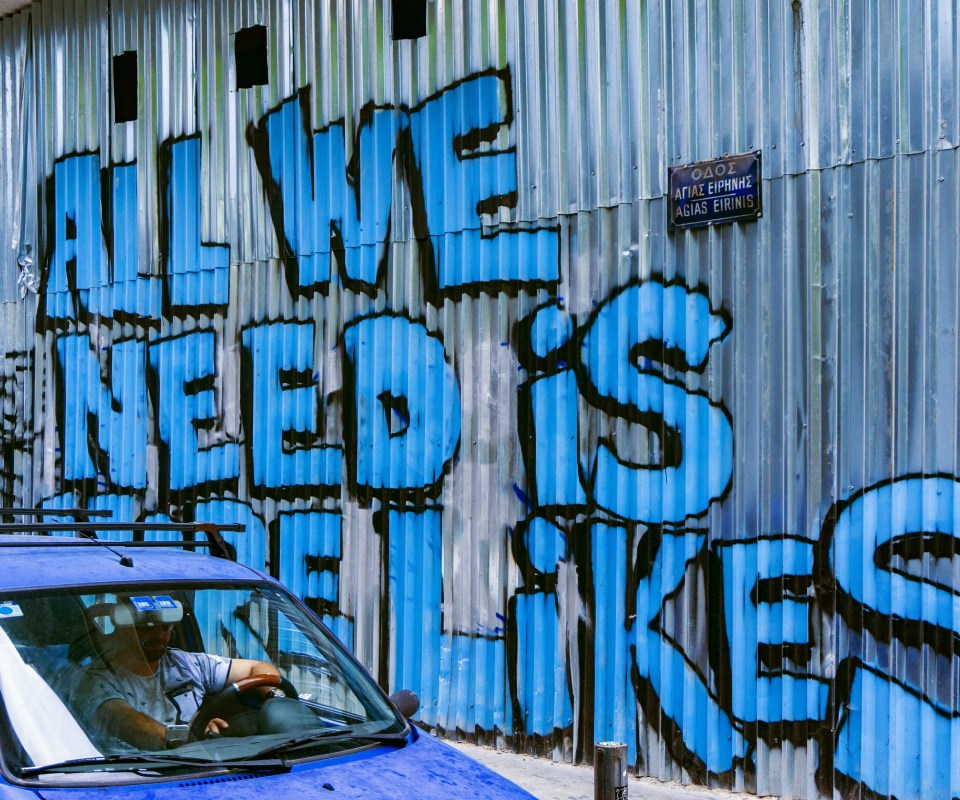 Within walking distance of all the must-see sites of Athens, in the heart of the historical area and a minute's walk or drive from the train stations, is Psyri - a real gem for curious travelers.
The old working-class neighborhood has always been considered the 'bad boy' of Athens.
Recently, the area underwent a facelift, was cleaned and renovated, and became the heart of the city's nightlife scene.
During the day, the neighborhood flourishes: merchants and artisans, immigrants, and many visitors come here to catch the sun and atmosphere, sit in one of the cafes scattered along the streets and enjoy good conversation, excellent food, and delightful music.
You will find old workshops next to updated boutiques, authentic taverns next to modern cafes, and locals next to tourists.
Psyri is a fascinating game of contrasts, a popular and well-regarded spot, and a place where you can simultaneously enjoy new-age expression and tradition.
What should be noticed?
Liosporos Bistro
Graffiti tours
Beer time: Greek craft beer
Taverna Psyri
Krasopoulio tou Kokora Taverna
Iroon Square (Heroes Square)
El Habenero - Salon de tabaco